Greeting

"Declaration of New Otsumami i.e. snacks"
"The pleasure of a delicious snack"
Natori desires to deliver to customers a "moment of happiness" with tasty "snack foods."
The pleasure of OTSUMAMI is a unique Japanese style of snack food casually enjoyed with sake' or beer.
It is typically made from seafood, dairy,and meat products with the flavors of great ingredients.
And Natori's OTSUMAMI can be stored at room temperature.
In recent years it became popular to eat OTSUMAMI with non-alcoholic beverages as well.
President's Greeting
Since the foundation in 1937, we, the Natori Group has grown to became the major snack manufacturing company whose growth has been driven by creation and development of products made from processed seafood mainly squid so-called "Chin-mi" i.e. delicacies, utilizing cutting-edge bioscience and technologies.


In order to maintain and enhance growth and prosperity, it is very important to grasp the rapid transition of life-style, adequately understand the tendency of the market and customer preferences, pursue the foremost research and development for creation of innovative food culture, diversify procurement of raw materials, and seek cutting-edge manufacturing skills. Furthermore, we manufacture not only limited to snacks having excellent preservability at ordinary temperature but also frozen snacks under chilled distribution, with which the food is produced without impairing qualities. In this context, we have developed the new field which is the frozen snacks called "Chilled Otsumami".


The "Chilled Otsumami" widened the "concept of conventional Otsumami snacks", and as a consequence of "Otsumami snacks continuously evolving", we established the "Declaration of new Otsumami" and pursue a possibility of new kind of Otsumami in the field of side dishes eaten with various kinds of alcoholic beverages, tea time confectionaries, food served with tea, d'oeuvres, and daily dishes in order to be in accordance with our passion of "Creating Otsumami food culture".


Pursuing rich and joyful eating atmosphere and a smile on each customers' face, we aim for a "Creation of more safe and rich Otsumami Food Culture" and set the trend for the new era to challenge for further prosperity.


I thank you for your continuously increasing support and encouragement, and look forward to working together for an even brighter future.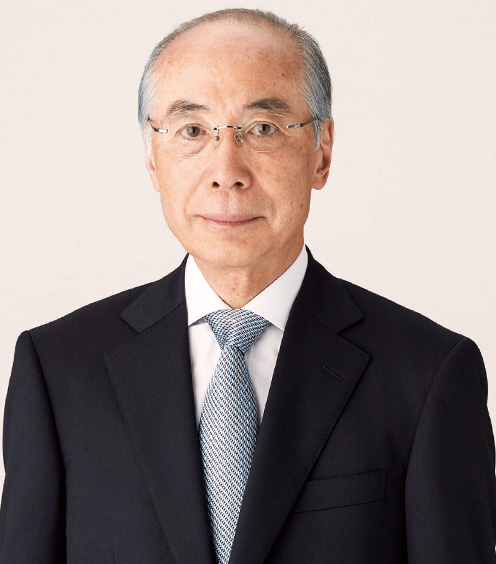 Chairman of the Board of Directors and President Natori Co., Ltd
Saburo Natori