R & D and production activities
Research and Development Utilizing Various Technologies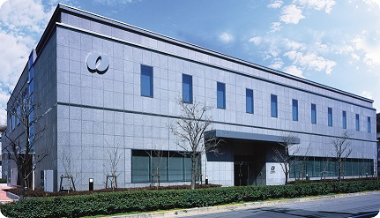 Food General Laboratory
Engaged in comprehensive research and development to identify all of the taste, texture, and flavor factors that comprise food satisfaction, and our ability to apply this expertise to meet the needs and preferences of consumers through innovative materials, and blending technologies and pursue overall safeness and secureness.
The Food General Laboratory is operated under three functions i.e. "Product Development", "Product Evaluation", and "Fundamental Research and Research Planning".
Product Development
Getting the most out of the characteristics of various ingredients, we are developing and improving products utilizing our foremost and unique processing technology.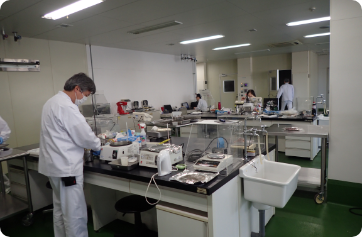 Product Evaluation
We work on to maximize food safety by thorough physicochemical and microorganism inspection as we place the highest priority on quality and safety and peace of mind for our customers. In addition, we will pursue study and research to visualize the deliciousness.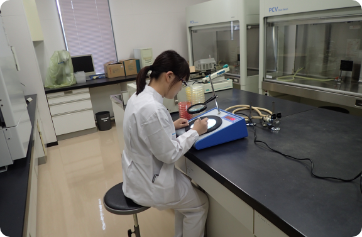 Basic Research Program and Study Plan
We endeavor to the create useful information for the development of product and its safety and security by developing innovative new ways of food processing methods and preservation technologies.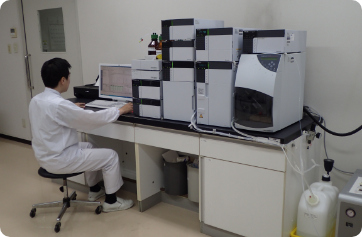 Develop Products Tailored to the Necessities of Customers
We strive to create new markets by accurately grasping the diversifying needs and preferences of customers
and keep an eye on the trends of changes over times.
Market Research
We strive to capture customers' momentarily changing trend in a timely manner and effectively reflect them to the development of new product.
Product Plannning
We will bring a high value-added product to the world by skillfully combining the customer's needs and preferences through thorough market research and top-level skills of development.
Marketing and Communication
We will strive to perceive our brand among consumers and further promote our product more deeply through mutual communication with consumers.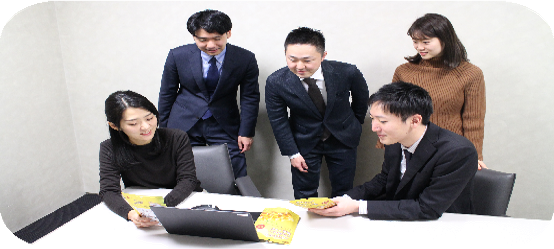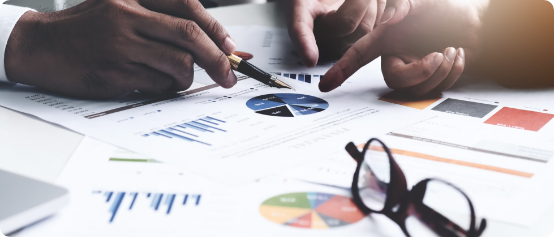 Safe and Secure Manufacturing
The Natori Group places the highest priority on quality, safety, and assurance to our customers by engaging in the forefront of food processing technology, packaging technology, and formation of organizational structure.
Domestic Production Bases
"PICK UP" Natori Saitama Second Plant
The Saitama Second Plant, which was established in May 2017, is specialized in manufacturing of processed dairy products mainly the product named "Cheese Tara" i.e. cheese and cod combined and processed. It is the flagship plant and leads the role of engine for the growth of the Natori Group by introducing a forefront of technology in order to pursue the four mainstays as follows.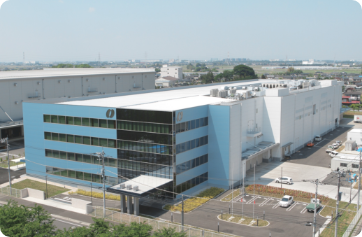 Natori Saitama Second Plant:Processed Cheese products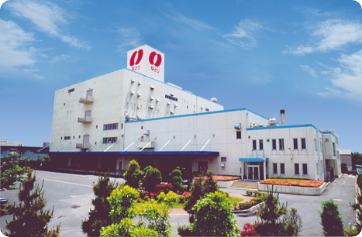 Natori Saitama Plant:Processed Meat Products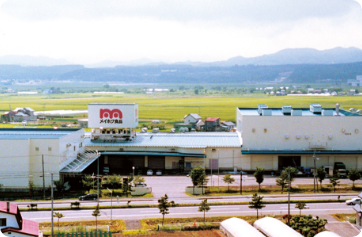 Meihoku-Shokuhin Co., Ltd.:Squid Products, Salmon Products and Retort products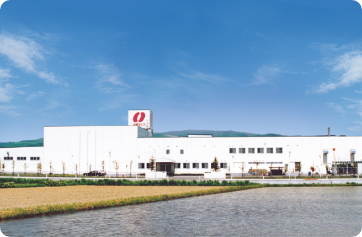 Hakodate-Natori Co., Ltd.:Cheese kamaboko (fish cake) Products and Kelp Products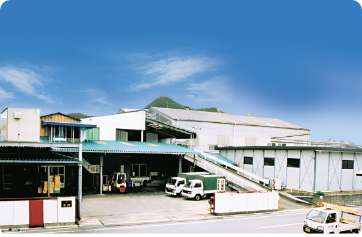 Zenchin Co., Ltd.:Fried and Frittered Food Products
To Achieve Highest Quality for Customers
All certified group companies and plants as mentioned above of the Natori Group have obtained Food Safety System Certification (FSSC) 22000 from the Global Food Safety Initiative (GFSI), an international standard for food safety management systems.
* FSSC22000 is an international standard for food safety management systems, and is a global standard for food safety marketed by GFSI (International Food Safety Initiative), which is established by global food retailers, distributors and manufacturers.

Protect Food from Contamination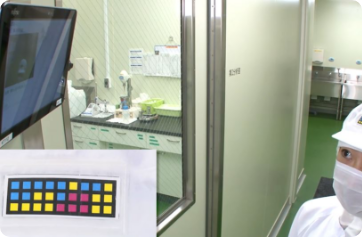 Access Control System using color barcode
High Precision Product Inspection System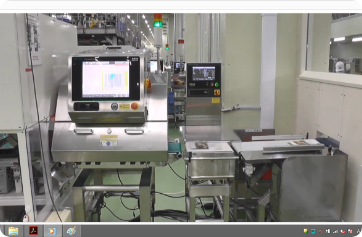 Confirmation for Safety of the Product using X-rays
Automation of Plant by Robot System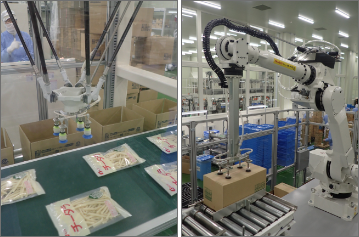 Robots Packaging products
We will introduce the latest and foremost technologies and systems in a timely manner in order to manufacture safe, secure and high-quality products, and strive to do our best to deliver products for our customers' further satisfaction.