Social contribution activities
Dietary Education Seminar
Rich and Healthy Dietary Life for the Next Generation
Based on our management philosophy of "Aiming to be socially valuable and invincible corporation through creation and development of dietary culture and realize the contribution to the society", we are working on the "Dietary Education Seminar" in order to bring rich and healthy dietary life to our customers.
As a part of our activity, we implement the "Dietary Education Seminar" to local children. Children learn how our products are being manufactured and actually self-experience the manufacturing process so that they can feel more familiarized to our product.
Furthermore, we exhibit a stall for the "Dietary Education Seminar" during the "October Festival" held annually for residents of Kita Ward which we are one of the supporting companies.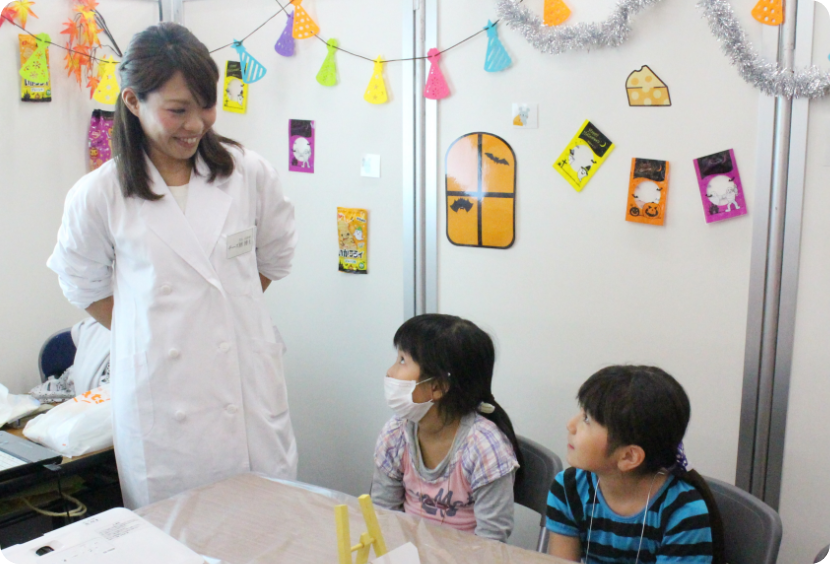 Community Contribution Activities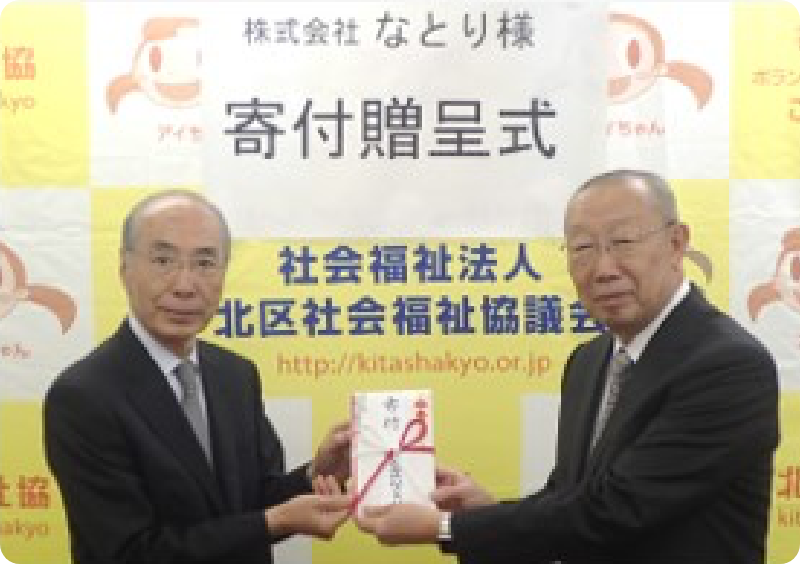 Donation to the Social Welfare Council
Every year on the anniversary of our founding in December, we donate to the Social Welfare Council in Kita Ward in Tokyo, Kuki City and Kazo City in Saitama, Hokuto City in Hokkaido, and Kure City in Hiroshima.

Kita Ward Council of Social Welfare HP http://www.kitashakyo.or.jp/
Supporting Athletes
We have commenced to support athletes from January 2015. We welcome top athletes with an insatiable spirit of challenge as our companion, and offer them an environment in which the demands of work and sporting can be balanced so that they are able to focus in competition under secured and stable basis of their livelihood.
Fencing Women's Sabre
Athlete Marino Kimura
| | |
| --- | --- |
| Date of birth | March 1st, 1993 |
| Joined Date | March 1st, 2018 |
| Competition Events | Fencing Woman's Sabre |
| Birthplace | Otsu City, Shiga Prefecture |
| Educational Background | Hosei University |
Main results
| | |
| --- | --- |
| Year of 2014 | The Winner of Individual and Team Competition of the 64th All Japan Intercollege Woman's Sabre Fencing Tournament. |
| Year of 2015 | The second place in Team Competition of Woman's Sabre at U-23 Asian championship held in Mongolia. |
| Year of 2017 | The third place in Woman's Sabre Individual Competition of the 70th All Japan Fencing Tournament |
Fencing Women's Epee
Athlete Haruna Baba
| | |
| --- | --- |
| Date of birth | December 9st 1997 |
| Joined Date | April 1st 2020 |
| Competition Event | Fencing Woman's Epee |
| Birthplace | Ibi County, Gifu Prefecture |
| Educational Background | Nippon University |
Main results
| | |
| --- | --- |
| Year of 2017 | The third place in Woman's Epee Team Competition of the Asian Championship |
| Year of 2018 | The third place in Woman's Epee Team Competition of the18th Asian Tournament |
| Year of 2018 | The Winner of Individual Competition and the second place of the Team Competition of the All Japan Intercollege Woman's Epee Fencing Tournament |
| Year of 2018 | The Winner of Team Competition and the third place of the Individual Competition of the All Japan Woman's Epee Fencing Tournament |